Image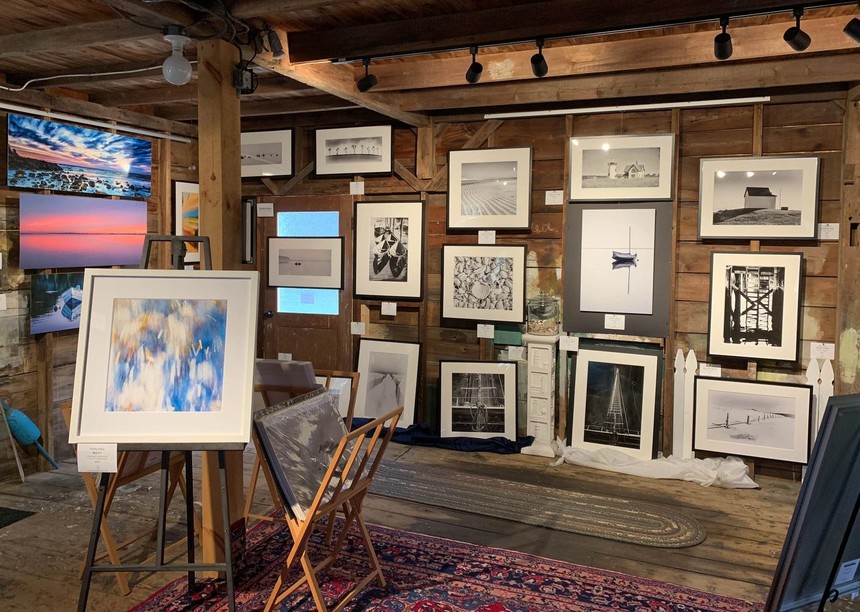 Successful art galleries provide not just an opportunity to see interesting art but also an enjoyable, engaging viewing experience – one that attracts visitors and makes them want to return. And sometimes that means re-thinking what an art gallery should look like.
The Bobby Baker Gallery in the Cape Cod town of Cataumet, MA, provides an excellent example. Located in a late 19th Century barn, the gallery celebrates the rustic structure by keeping its original wooden walls, floors, posts and beams visible (Figure 1), including patches of spilled paint and handwritten notes. And that's an effective approach, when appealing to an audience that comes to the Cape because of its unique landscape and heritage.
Baker and his wife Dena moved to the Cape after many years of vacationing there, and a long search for a home with a facility that could be used as a gallery. "Our first year here we had a big yard sale and I met a lot of people from the area, and one thing kept resonating – people really loved the barn, and wanted to go in," explains Baker, a well-known fine art photographer who is retired from a long career as a musician and executive in the music retail business.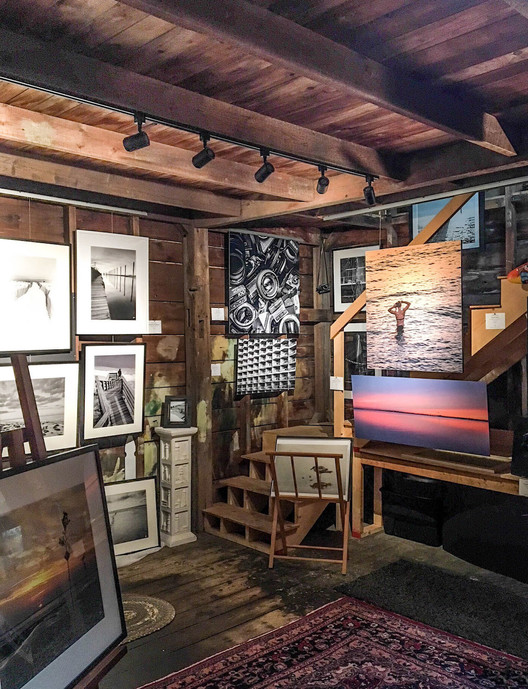 "We thought about finishing the interior with standard white walls, but we realized that would make it just like any other building. So instead we just made some repairs and added an Original Gallery System art hanging system. People who visit, especially for the first time, love to look at the art but we get all kinds of questions about the barn – it really connects with people."
Now in its third full season of operation, the gallery shows Baker's iconic black-and-white seascape photographs along with works by several other featured artists, which have what Baker calls "a coastal influence." The clientele is a mix of locals, tourists from around the world, and summer residents; some buy works for their Cape homes, while others "take a piece of the Cape home with them," says Baker.
The barn's idiosyncratic interior does pose some challenges that require creative solutions. "The hanging system allows us to do things we would never have been able to do in there," says Baker.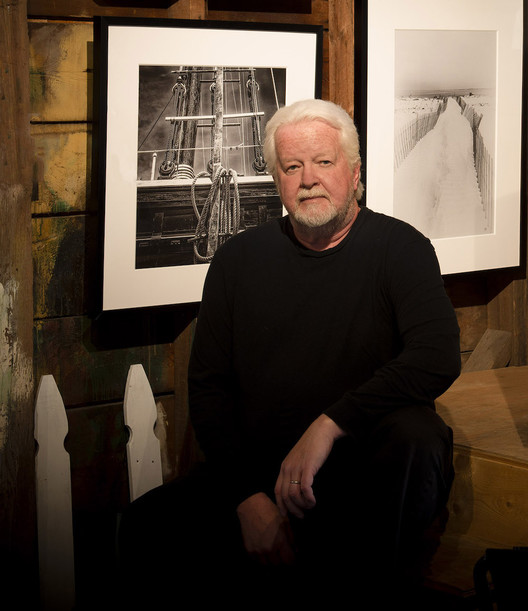 Running the Original Gallery System wall tracks across several wall studs allows larger works to hang with their backs against the studs. Baker also eked out additional display space by mounting smaller pieces of track in recessed areas and placing a track on a beam next to a stairway, as seen in Figure 2.
Baker first saw Gallery System equipment in use at the Steve Lyons Gallery in nearby Chatham. "I noticed the system that Steve had, and how easy it was to use, and we bought it as soon as we began setting up our place," says Baker.
We're proud that our hanging systems can play a role in Baker's creative enterprise, and look forward to paying a visit during the Bobby Baker Gallery's operating season, which runs from May through the end-of-year holidays. The gallery and a selection of its art may also be seen at www.BobbyBaker.Gallery and a more extensive portfolio of Baker's photographic art may be viewed at www.BobbyBaker.com