The Gallery System Concept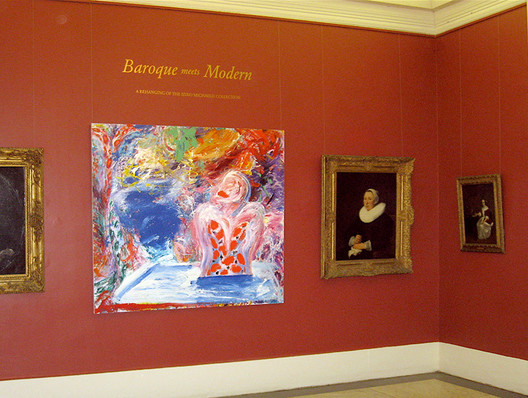 Three Basic Components, Unlimited Art Hanging Options
The concept is simple. Three basic components — tracks, hangers and hooks — make up a picture hanging system.  Each component offers several options, to match your art display needs.
Whether you choose the Original Gallery System, with its heavy-duty capacity and available integrated lighting, or the sleek, easy-to-mount GalleryOne, you'll enjoy gallery-quality art hanging capabilities that will last for many years in demanding situations, providing simple setup and rearrangement of your displays.
Tracks (in white or paintable anodized aluminum) mount on your wall, typically eight to fifteen feet above the floor. Track sections can be mounted end-to-end to span a long wall, or cut to fit a short space.
Hangers (clear plastic tape or stainless steel cable) are inserted into the track, and hang close to the wall.  The hangers slide horizontally along the track to any position along the wall.
Hooks attach to the hangers, and slide up and down to any desired height. When locked in place, they are ready to securely hold your art.
The Original Gallery System lighting option features graceful light wands that attach to the same track that holds the art.  The wands hold LED bulbs and can be moved to any position along the track to best highlight the art. (Note: when using the Original Gallery System lighting option, tracks should be installed no more than nine feet above the floor.)
Questions? Want a free sample of our art hanging products? Just give us a call at 800-460-8703, email us at info@gallerysystem.com, or use our simple Contact Form.
Thinking About an Art-Hanging Project for Your Home or Business? Get our new FREE e-book, Everyone's Guide to Art Hanging, a richly illustrated 50-page collection of professional advice on creating great art displays, whatever your level of experience. Download your complimentary copy here, and start planning your next display!