Art Displays Help Personalize, Humanize Senior Living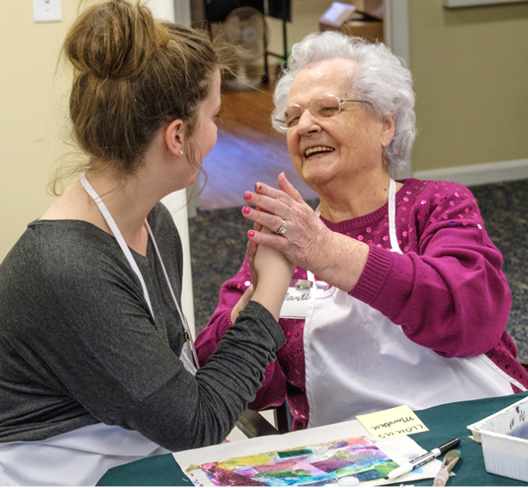 Boost resident satisfaction and enjoyment with simple, low-cost facility upgrades
To meet increasing demand for fresher, less-institutional living spaces, many senior living communities are incorporating flexible art display capabilities into their independent living, assisted living, nursing, and adult day facilities.
Using corridors and other common spaces as gallery areas helps create a dynamic, personal visual environment that reflects the accomplishments and interests of residents.
Art Hanging Systems Simplify Setup & Changeover, Cut Costs
Display setup and changeover are streamlined with inexpensive gallery-style art hanging systems (see the full Gallery System line). Their tool-free, damage-free hanging capabilities minimize staff effort and maintenance concerns.
Image
"Our Gallery System has been a great investment. The easily adjustable hanging systems enable program leaders to quickly create professional-looking displays without assistance from our facilities staff, and ensure that walls remain undamaged."
Carol Silver Elliott, President & CEO, Jewish Home Family, provider of elder care and services in Bergen, Hudson & Rockland counties, New Jersey
Learn more about the Original Gallery System art hanging system and lighting option used for OMA at three Jewish Home Family facilities
Augmenting Studio Art Programs, Giving Residents More Choice
Activity staff members appreciate the ability to highlight the successes of participants in studio art programs, including the award-winning Opening Minds through Art for people living with dementia. Exhibition events are central to the program, and its ability to improve participants' sense of well-being while cultivating connections with friends, families and caregivers.
Other communities are making flexible, resident-driven display capabilities an integral part of their living experience.
One example: Pennswood Village outside Philadelphia, where residents can hang artworks of their choice in the corridors outside their units using Gallery System equipment. The idea came from the facility's architect during a renovation program, and has proved to be extremely popular with residents.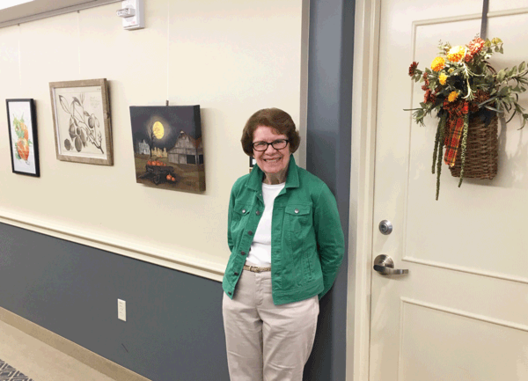 The Gallery System customer service team will help you specify a picture hanging system that will last for years and provide excellent return on your investment. Call us at 1-800-460-8703, email info@gallerysystem.com, or use our simple Contact Form.