See Gallery System in Use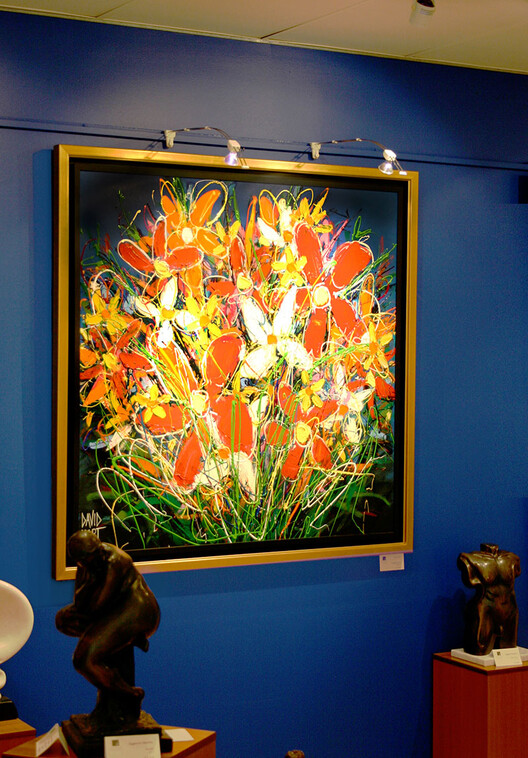 Gallery System picture hanging and lighting systems are on the job in over 100,000 installations worldwide — from museums and galleries to studios, homes, schools, offices, and libraries. See how our systems for art hanging and art lighting make it easy to create professional displays:
Galleries and Businesses appreciate the efficiency, cost-effectiveness, and new hanging options; check out our Gallery Spotlight to see how the right equipment helps galleries large and small achieve their goals.
Homeowners and Artists love being able to quickly put art on the wall with precise placement and no hammers, nails, or wall damage
You can also view our Community Gallery for a look at gallery walls, stairway installations, and other displays in venues ranging from museums to New York City apartments.
Want more information about choosing and using picture hanging systems? Learn About Art Hanging Systems
Ready to order your own Gallery System? Shop Our Art Hanging and Lighting Products