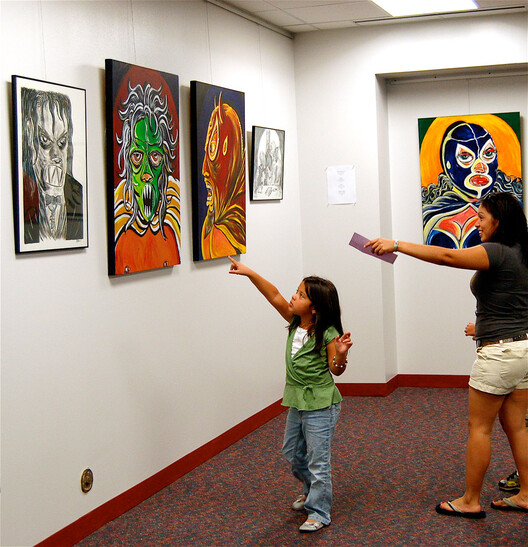 Looking for a fun, low-cost way to generate foot traffic, publicity, and community connections for your small business or organization?
Our e-book, Art Shows for Everyone: A New Tool for Boosting Your Business or Organization, can help you get started! It features advice from experienced art show sponsors and a list of simple steps for building your own exhibition program in a sustainable, professional way.
Just provide your email address below and we'll send you a complimentary copy of Art Shows for Everyone, along with additional info on art hanging from Gallery System.
Here's what's inside:
— The basic benefits of an art exhibit program 
— Success stories from experienced show sponsors 
— Strategies for choosing your space and attracting a crowd
— What to expect in terms of effort and results
— And when you're ready to get started, 10 Steps to a Successful Art Exhibit Program