Gallery System Lighting - Custom Solutions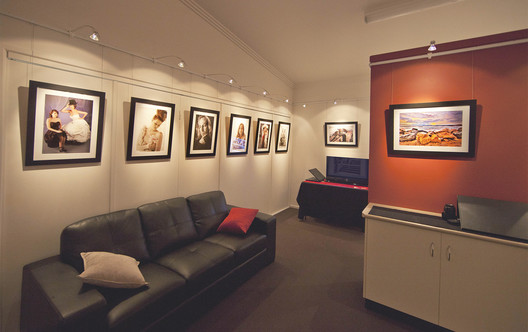 Build the Ideal Art Lighting System for Your Gallery or Display Space
Gallery System Lighting provides exhibition-quality illumination, and our range of components can be configured to meet the needs and budget of galleries and display spaces of almost any size.
You can review the options below; when you're ready to start specifying your installation, our customer service team will gladly help with the process and offer guidance based on more than a decade of providing customized art lighting solutions. Call us at 800-460-8703, send an email, or use our convenient Contact Form.
For smaller installations, consider our Power Pack kit - it contains everything you need to power up to five light wands.  
Light Wands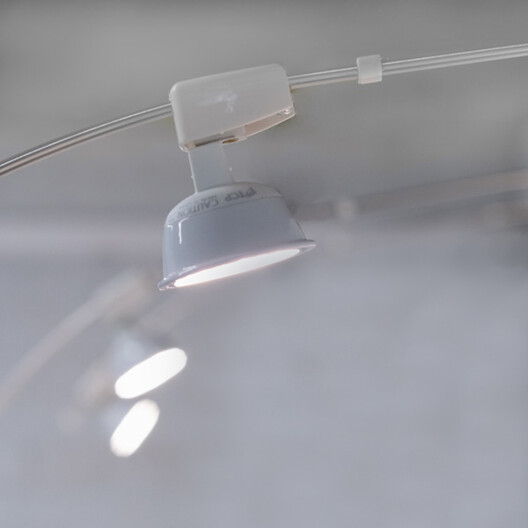 Sleek, stylish and easy to install, our light wands lock onto our standard wall-mounted track at any point, and can be moved or adjusted as needed. They draw power from a hidden power cable that delivers safe 12-volt current to contact probes on the wand base. The wand design enables use of cool-running low-wattage bulbs so you can get exhibition-quality illumination without exposing your art to damaging heat.
• Easy to move the lights when you move the art - wands and hangers can be positioned independently 
• Light can be aimed to illuminate artworks at different heights (for best results, art should be centered 20 to 40 inches below the track)
• Compatible with long-lasting, energy-efficient LED bulbs
• NOTE: Bulbs drawing more than 7 watts should NOT be used with Gallery System Lighting equipment.
Lamps
Our specially selected lamps bring pictures to life.
Our LED bulbs last for years, require minimal power, and offer 3000 degree K color temperature and a color rendering index (CRI) of 90 - that means clear, neutral light that maintains accurate presentation of all the colors in works on display. Result: exhibition-quality lighting that protects your art from damaging heat and keeps utility bills low.
Power Supply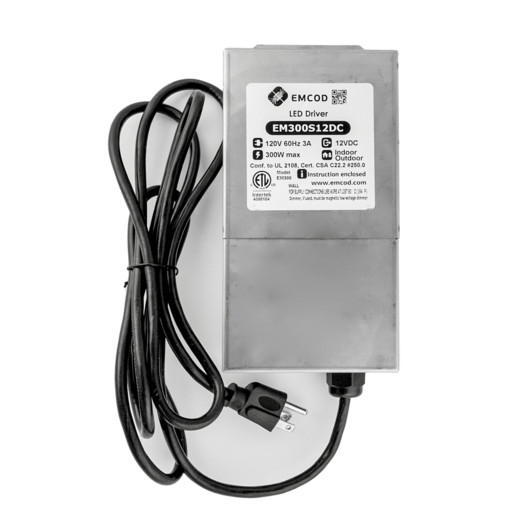 Our robust 300-watt power supply can reliably power 24 LED light wands across 50 feet of track using safe 12-volt power.
Flexible design allows it to be hard-wired into your electrical system or set up for plug-in operation.  
Power Cable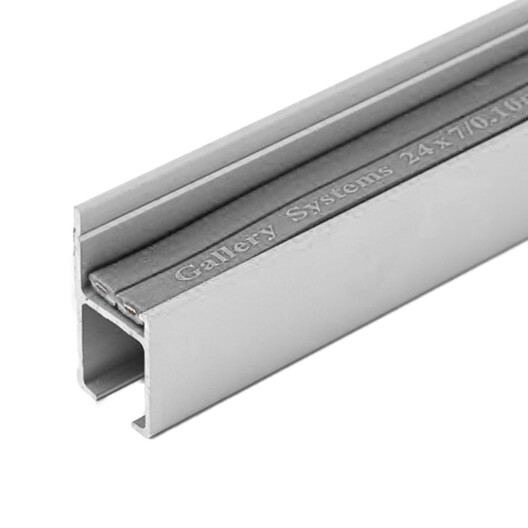 Sturdy flat cable fits neatly into a channel on top of the wall-mounted track, where it is held in place with double-sided adhesive tape (included). The cable is hidden from sight and wraps easily around corners. When a light wand is locked into place, contact probes connect to the cable's conductors to deliver safe 12-volt power to the bulb.
Junction Box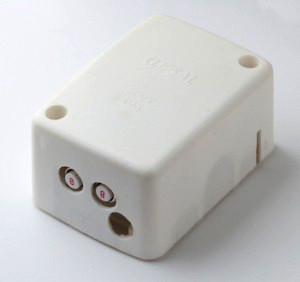 The junction box installs easily on your wall adjacent to the wall-mounted track, and connects the power cable to the safe 12-volt power supply from the transformer. It also incorporates circuit breakers to prevent electrical overload.