Using End Caps: GalleryOne System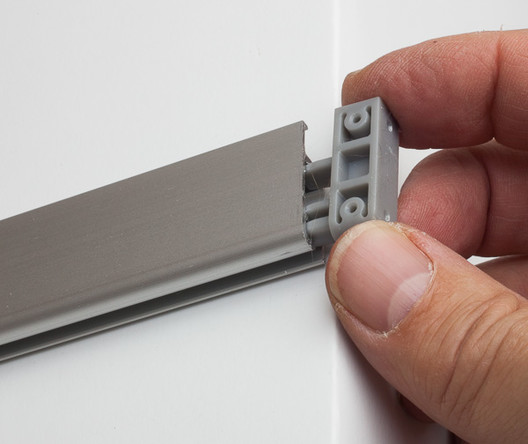 To create a finished end on a section of track, push end cap into end of track with curved end downward.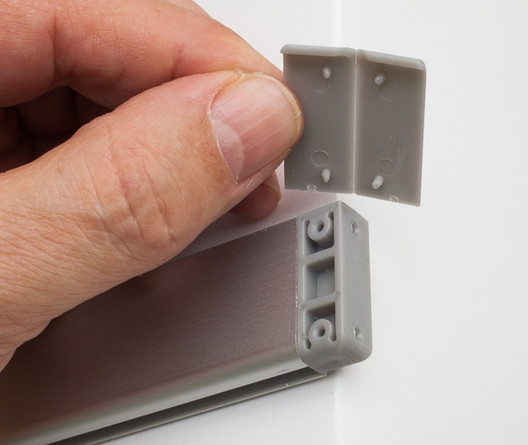 Snap the twin covers in two and fit a single cover into end cap. The curved part of the cover must face downward.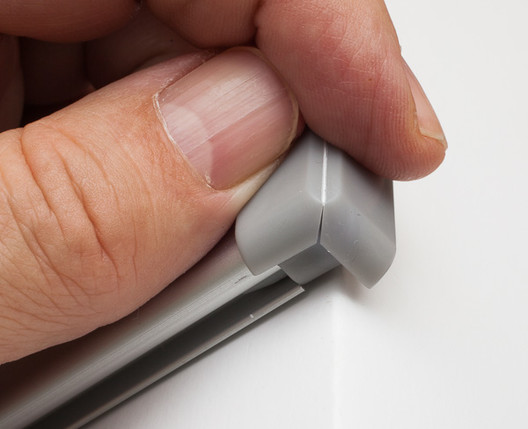 To create a finished outside corner, DO NOT snap twin covers in two. Fold hinge cover around the corner.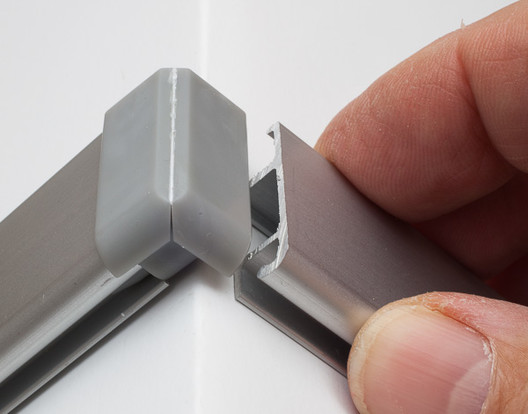 Insert the other track at corner.