Installing Tracks: GalleryOne System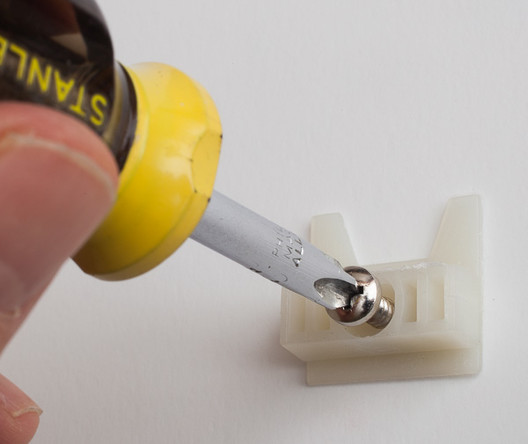 The wall anchors fix the track to your walls. They may butt up against the ceiling or molding, or be a little below it. Measure and mark carefully to ensure good alignment.
The anchors should be spaced 16-18 inches apart, with an anchor at each point where two sections of track meet. The end connectors are "shared" between adjacent sections of track, ensuring perfect alignment. A 4.5-foot section of track should be supported by four anchors, two at the ends and two in the middle.
Use appropriate fasteners for your wall. For drywall/plaster walls, wood screws can be used if the anchors are aligned with studs; otherwise, use toggle bolts. For brick or masonry walls you will need to drill the walls with a masonry drill and use suitable inserts.  We do not include screws because requirements depend on the nature of your wall - for detailed guidance, refer to page 3 of the full GalleryOne instruction brochure.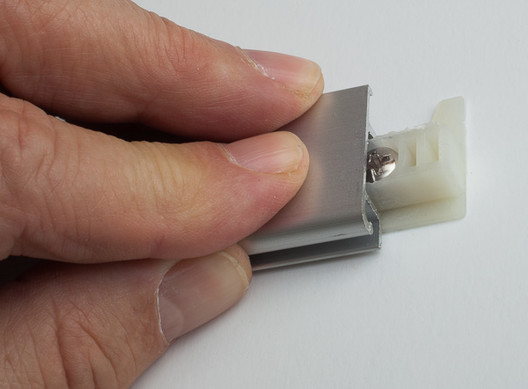 When the wall anchors are in position, hold the track in place and snap it firmly onto the wall anchors.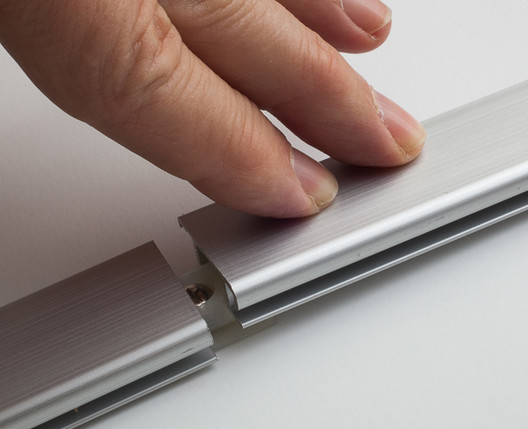 Where tracks meet, the joint should be located at the centerline of the wall anchor. This ensures that the track sections are perfectly aligned.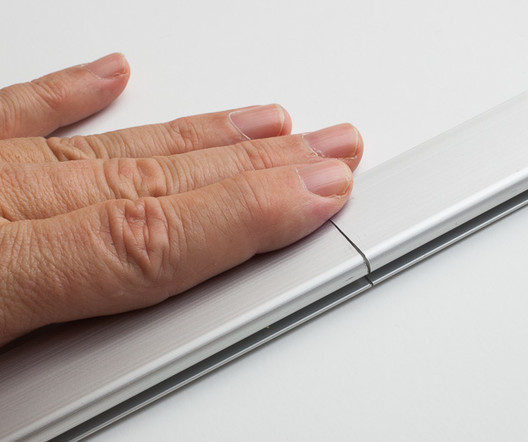 Tracks are perfectly aligned by the shared wall anchor.