Choosing an Art Hanging System: A Buyer's Guide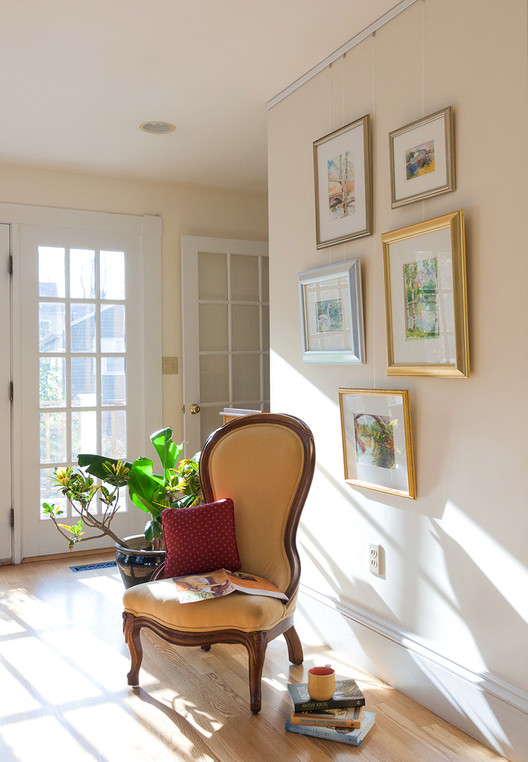 Here's some advice on how to choose a picture hanging system from among the many on the market today. With a little research, you can select a supplier and product line that will serve you well for many years.
Art hanging systems, once found primarily in art galleries and other professional display spaces, are increasingly popular in offices, schools and homes, because they make hanging, adjusting and re-arranging displays simple and speedy, while eliminating wall damage and repairs.
With dozens of different models on the market, it can be challenging to identify the best art hanging system for your unique situation, especially because reviews of picture hanging systems are difficult to find. Here are some guidelines that can help you sort through the options, and make a choice that will help you create great displays for many years to come.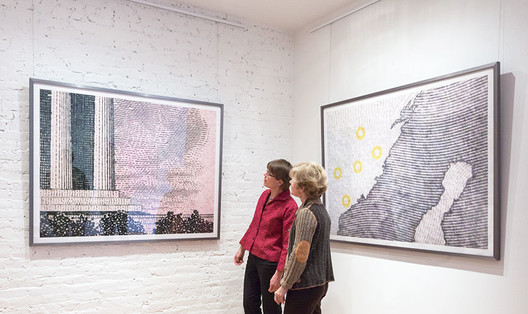 1. Check Capacities Carefully
Ensuring that a system can handle the weight of the artworks you plan to display (or ones that may come your way in the future) is a top priority, so pay close attention to the published specifications for each component's weight-bearing capacity. Good suppliers will make it easy to find this information, and be available to answer questions.
Be sure you understand the installation requirements for the system's tracks, including fastener choice and attachment -- this is especially important if you are considering a system that allows tracks to be attached to the ceiling, where there is increased possibility of pull-out under load.
Note that heavier and larger pieces (typically more than about 24 inches/600mm across) often require paired hangers and hooks for secure hanging. And even with smaller and lighter pieces, paired hangers can often be advantageous – they can help the works sit closer to the wall, and create a balanced look that many users find pleasing. Using more than two hanger/hook assemblies on a single piece is not recommended, as it is very difficult to achieve even weight distribution.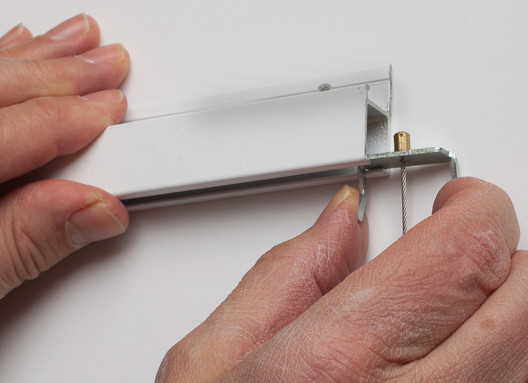 2. What Type of Hanger?
You'll find systems that use cables, tape, monofilament plastic line, and rods. Each has pros and cons in terms of strength, discreet appearance, flexibility and durability.
For most applications, cable systems offer a great balance of these qualities and last for many years even under heavy use, while tape or monofilament can be an economical alternative (typically with reduced weight-bearing capacity and durability). Clear tape can be nearly invisible against white or light-colored walls, while cables can "disappear" on darker or wallpapered walls.
Rods, especially when made of metal and not plastic, can be quite strong and wear-resistant, and evoke the very earliest "hanging systems" that date back hundreds of years. However, they are typically the least discreet and flexible. They are also less convenient than other types of hanger when hanging multiple works in vertical columns, and do not allow for fine adjustment of height – so if you go this route, take special care with precision and consistency when installing picture wires or other hanging hardware on your artworks, especially if hanging in rows or groups.
3. Seek Quality
Getting samples of system hardware for review before making a final decision is strongly recommended; a good supplier will make this an easy process. If you're going to invest in and install a picture hanging system, you should see firsthand that it can handle frequent rearrangement and exhibit changeovers, and inspire confidence in its ability to securely support unique and valuable artworks.
When examining samples, look for compact, inconspicuous components that are made with care using high-quality materials. They should operate smoothly, lock securely, resist bending, and have uniform finishes and smooth edges.
Ask how long the supplier has been in business and see who uses their systems – well-established companies that serve professional clients are more likely to be able to provide support and additional parts down the road. Check the return policy; a liberal one can take pressure off your specifying and ordering process. And, while it's not needed in most cases, a strong warranty offers an extra level of confidence.
Lastly, take note of how art hanging system companies communicate and assist you during the information-gathering process. Whether you're using email or the phone, you should expect professional, responsive, friendly assistance from a well-informed person. It's beneficial as you're making your decision, and even more important down the road should you need installation or usage advice on your hanging system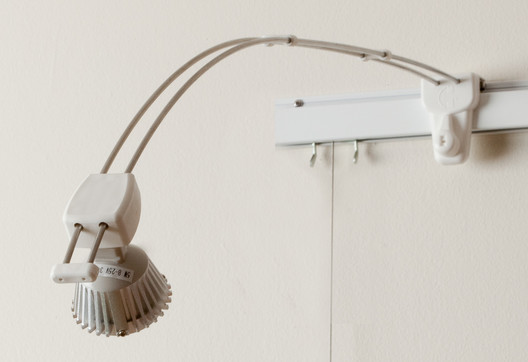 4. Lighting
A few picture hanging systems offer an integrated lighting option, which can be very helpful in ensuring proper illumination of your art display. When evaluating lighting, look for the ability to easily move the lighting fixtures side-to-side and adjust the vertical angle of the bulbs. Choice of bulb is another important consideration. Halogens are the traditional choice for galleries and museums, but in recent years LEDs have become increasingly popular due to greatly reduced heat output and energy consumption, as well as longer lifetimes.
Be sure to check on how many lighting fixtures can be accommodated, and note that larger artworks may require more than one fixture for proper illumination. Depending on the type of system, you may need an electrician's help installing the lighting.
We wish you every success in your search for a hanging system – and are always glad to offer personalized advice, product information, and free samples of Gallery System equipment. Just give us a call at 800-460-8703.