About Our Company and Art Gallery Display Products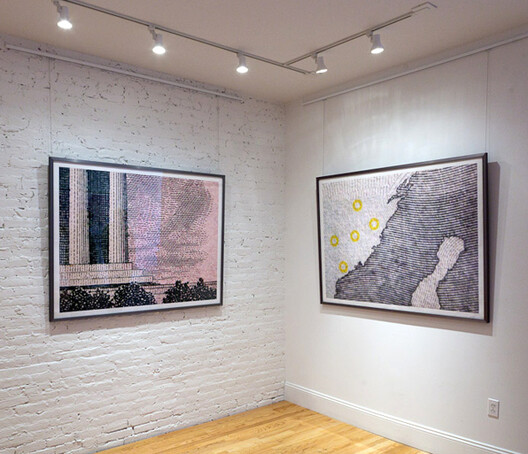 For personal assistance or free samples of our art display equipment:
Phone: 800-460-8703 Outside the U.S.: (+1) 781-237-8856 Fax: 781-237-8859
E-mail: info@gallerysystem.com
If you are in Europe, Australia or the Far East, click here for our partner site.
About Gallery System Art Displays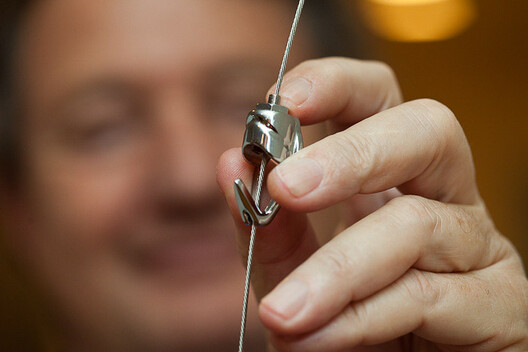 Gallery System Art Displays helps people create better art displays with less effort, with elegantly simple picture hanging systems. We've been in business since 1995, and our systems are trusted at tens of thousands of installations across the US and Canada – art galleries, Ivy League universities, large and small businesses, libraries, art studios, and homes.
Since the beginning, we have prioritized personal service, customer satisfaction, and providing a great environment for people to work in. That makes business more enjoyable, and also helps build mutually beneficial long-term relationships.
We're also committed to supporting art-oriented organizations, like the Opening Minds through Art program for people living with dementia, the Massachusetts Art Education Association (MAEA), the Boston-based Art Resource Collaborative for Kids (ARCK), and from 2013 through 2016, sponsoring the Gallery System ArtsUp Award for community arts groups.
Our art hanging technology was originally developed by Australian inventor Bruce Green, who owned a retail furniture and decorating company that did a brisk business in prints. The challenges of constantly hanging and rearranging them sparked his creativity, and after years of testing and refinement, he developed a set of core products and launched Gallery Systems as an independent company.
Bruce's success led quickly to the formation of Gallery System Art Displays in the United States, and Ron and Jane, our husband-and-wife founders, led us through many years of growth. Since 2018, they've handed the reins to Christine Regan Davi, an experienced executive, artist, photographer, and writer. She's overseen additional product line expansion and continued our close cooperation with Bruce's longtime colleague Jillian and her husband Malcolm, who now run the Australian organization. 
Today, the two partner organizations help clients around the globe create better art displays, elegantly and efficiently, and our products are trusted in well over 100,000 installations worldwide.
We feel fortunate to work with such high-quality people and products and look forward to doing business with you!