Learn About Picture Hanging Systems by Gallery System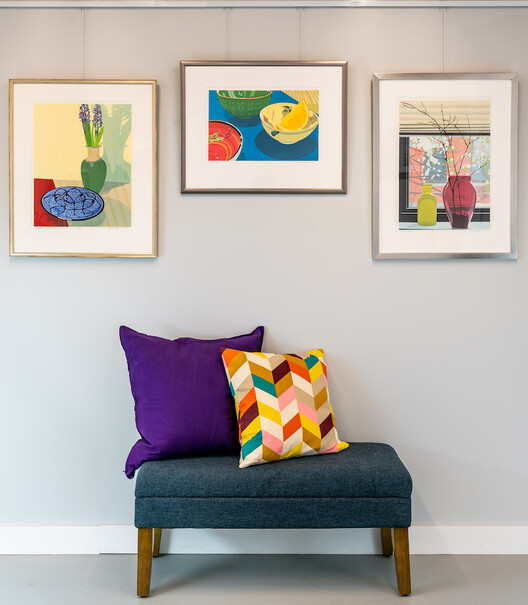 Gallery System picture hanging systems take the hassle out of hanging — position a hook anywhere without nails or wall damage. Just three elegantly simple components: wall-mounted tracks, discreet hangers (Steel Cable, Clearline, or Clear Tape) that slide side-to-side, and sturdy hooks that adjust quickly to any vertical position. You can add art lighting, too!
Ready to shop now? See our complete picture hanging hardware line
Want a hands-on look at our art gallery hanging system? Request a free sample using our Contact Form or give us a call.