Installing Tracks and Molding: Original Gallery System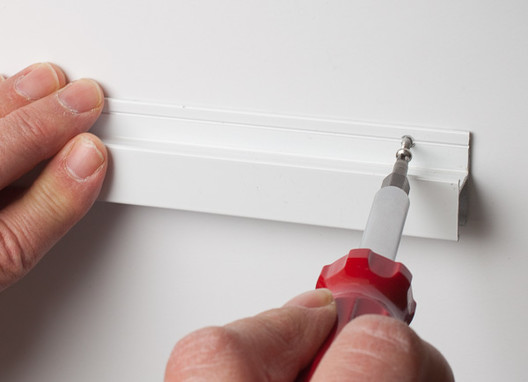 Screw the track firmly into the wall studs using cabinet screws or other appropriate fasteners for your type of wall. For brick or masonry walls you will need to drill the walls with a masonry drill and use wall plugs. We do not include mounting hardware because requirements depend on the nature of your wall - for detailed guidance, please refer to page 3 of the full instruction brochure. 
The "V" groove in the track serves as a guide for placement of the drill holes.
View the full Original Gallery System Installation Brochure (PDF)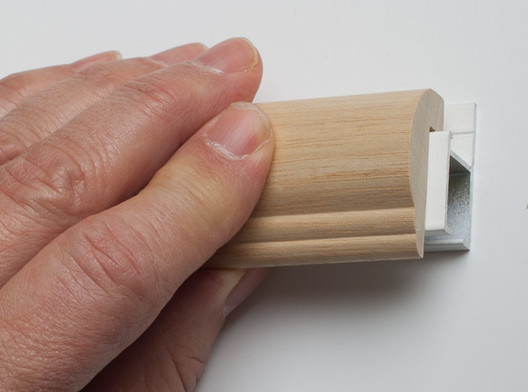 The optional wood molding can be fit over the track to fully cover the track and give a more traditional look, if that suits your decor.