The Art of Law: Firm Creates Gallery to Better Engage Clients in "Boutique Setting"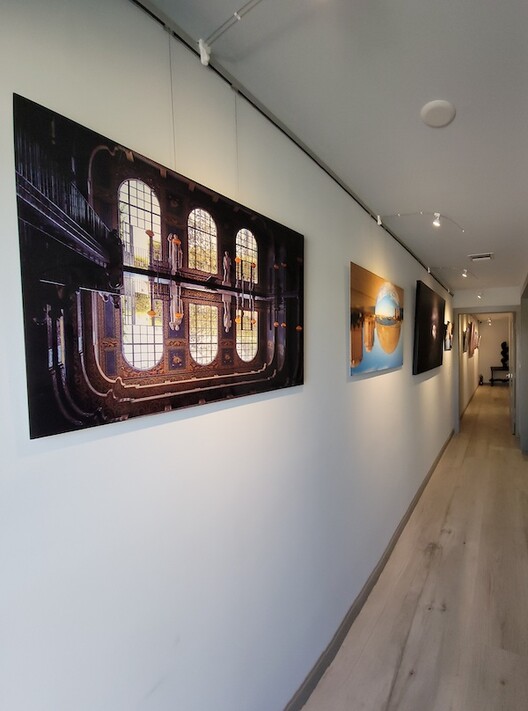 Gallery spaces will feature works by local artists and digital photo art by one of the firm's principals
Khani & Auerbach, a law firm focusing on real estate transactions, located in Hollywood, Florida, seeks to create a "boutique setting" for its clients, emphasizing the firm's values of personal service, focus, and long-term engagement. 
To this end, the firm has taken advantage of a recent office renovation to greatly expand its visual art displays, creating several gallery-type spaces and adding innovative work by a noted muralist to a conference room. The concept of law office and art gallery is neatly pulled together with the creation of THE ART OF LAW gallery. Initial plans call for displays featuring artist friends of the firm, and one of the firm's two principals, attorney Khila L. Khani, who is a digital photographic artist and supporter of South Florida's active arts scene.
"A majority of our work is residential real estate law, and clients come here, daily, for transactions," explains Khani, who owns the firm with partner Jay E. Auerbach. "In addition to just enjoying the art on the walls, we recognized that some of the folks will need art for their newly purchased homes, and I realized we had an opportunity not only to put my pieces on the wall, but to pull in other artists and put their art on the wall. This has been a dream of mine for years, but I never thought I could pull it off while practicing real estate law. I even shared this dream with a few close friends many years ago, who happen to be very talented artists, and it's a dream that really has come true. We hope it creates a situation where everybody wins."
Khani & Auerbach's office is a few short blocks from the city's culturally active downtown area, where the city's ArtsPark and Art & Culture Center are focal points of ArtWalks on the third Saturday of each month.
"We're fortunate to have a downtown that supports the arts, and we're going to try and pull it a little further west towards our property," says Khani. "We're going to do a grand opening at some point this spring or early summer and may do monthly gallery get-togethers. Building our community connection is a nice after-effect of having the displays."
Rather than having wholesale exhibit changeovers, the firm's plan is to swap out individual works that are sold for new ones — a process made easier by the use of an Original Gallery System art hanging system. "The system is fantastic, the way it displays the art in such a clean fashion," noted Khani. "And, I was able to put all the pictures up myself, with no one else there."
Khani and Auerbach opted to include Gallery System Lighting capabilities in their installation, which significantly improves the presentation of the pieces on display, especially in some of the corridor areas that are not well illuminated. "We really liked having that option and flexibility," says Khani.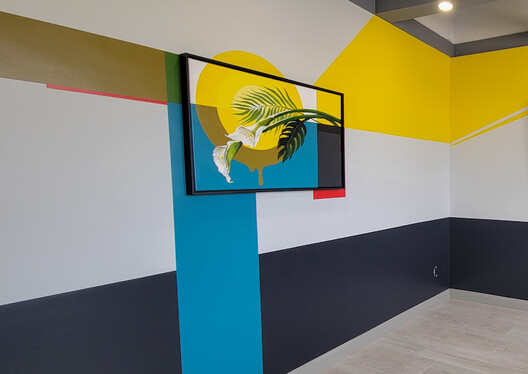 Khani's own photography explores many different visual approaches, from highly detailed images of people and interiors to more abstract shots that evoke different moods. "Sometimes I'll photograph reflections or shoot through a crystal ball; some are more like freeze frames," she says. "I also enjoy creating something ethereal and different by layering and stitching different images and using processing techniques."
The conference room display features both a painting and surrounding wall graphics by noted South Florida artist Ruben Ubiera, whose mural work is featured in Hollywood's downtown art district.
Khani & Auerbach's renovated art-rich offices are an "update with the future squarely in mind," says Khani. "We've been here over 20 years and had only done minimal changes to the interior design; we figured it was time to do what we've been dreaming of doing."